Welcome to the country of Cucugnan
Delicious altitude wines
Tweet
20 Décembre 2018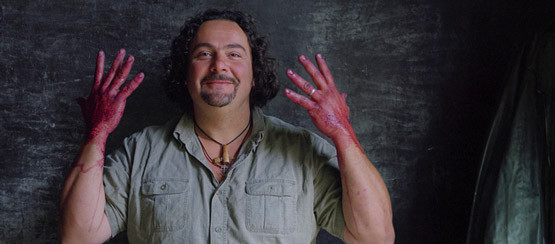 Do not dare to tell Guillaume Boussens that Domaine de Dernacueillette is located in Languedoc-Roussillon. It is in the country of Cucugnan, perched at 600m altitude.
A great winemaker (by size, appetite and talent), an authentic character, big mouth, that the whole team met (and loved) on the Wine Fair.
His wines are balanced, with a beautiful complexity and always in finesse. This natural winemaking, without any input (just a homeopathic dose of sulfur), which allows to highlight his exceptional terroir.